Hello

Canada

Canada has a lot to offer. Its ten provinces and three territories consist of amazing landscapes, remote beaches, natural parks and cool and culturally rich cities. Whether you are a nature lover, like adventure, you are foodie or a culture aficionado Canada has a bit to offer for everyone. Grab a coffee and a croissant in one of Monteréal's bistros, visit Ottawa's National Gallery Museum, enjoy nature in the Northwest Territories or get lost in Toronto and it's rich arts site.

Capital city

Currency

Calling code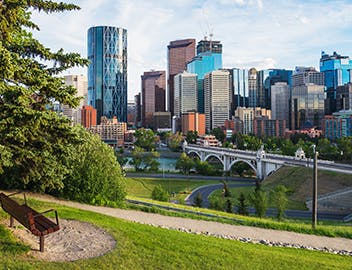 Calgary
Cosmopolitan and vibrant, Calgary is a city located in the western Canadian province of Alberta. Ranked as the most livable place in North America in both 2018 and 2019, the city balances a small-town vibe with big-city attractions, such as cocktail bars, casual dining options and top-notch restaurants. Known for its high quality of life, Calgary is home to a young, educated and entrepreneurial population, who are committed to a healthy work-life balance.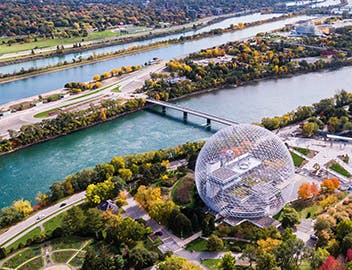 Montreal
The largest city in Canada's Quebec province, Montreal is the perfect place to live. It has the lowest rents of all the major cities in Canada, and it's the country's epicentre of art and culture. Packed with great parks and cycling lanes, this pleasant city is one of the best places in the world to be a university student, and it's home to four universities. Friendly reminder: French is the city's official language, so get ready to practice!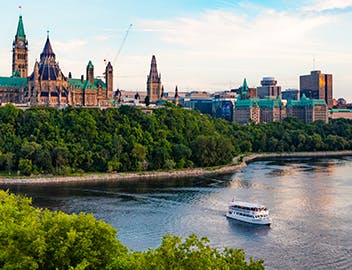 Ottawa
Sitting on the south bank of the Ottawa River, Canada's capital is where you'll uncover the nation's proud heritage at breathtaking national sites and famed landmarks. Compact, clean and cleverly planned, Ottawa will invite you to live and breath culture 24/7, as it houses world-class museums and galleries. An urban centre on the edge of nature where you can enjoy the great outdoors, Ottawa is also home to the most educated population among Canadian cities.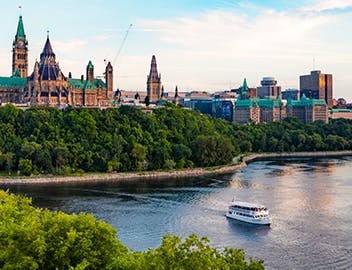 Surrey
Surrey is a suburban city that sits along the coastline of British Columbia's Boundary Bay, 23 km from Vancouver Centre. Home to beautiful urban forests and clean beaches, it's also known as the "City of Parks" because of its 600 parks and 227 hiking/biking trails and walkways. Made up of hills and flatlands, this fast-growing city is a heaven for both nature and city lovers, as it plays host to shopping centres, heritage sites, galleries and museums.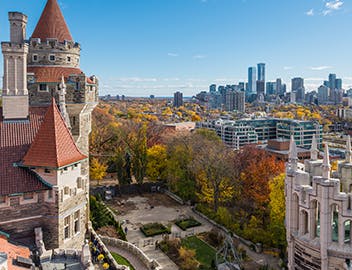 Toronto
International centre of business, finance, arts and culture, Toronto is recognized as one the most multicultural and cosmopolitan cities in the world. Capital of the province of Ontario, this multicultural city is a prominent centre for music and theatre, being home to a myriad of cultural institutions, including numerous museums and galleries, festivals and national historic sites. And there's more. This multicultural buzzing city, where over 160 languages are spoken, also has green parks and plenty of nature for you to enjoy!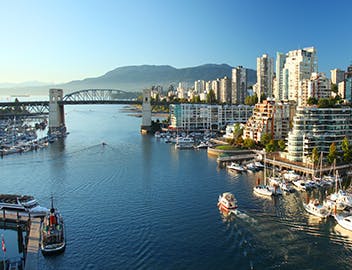 Vancouver
Consistently named as one of the top five worldwide cities for livability and quality of life, Vancouver is renowned for its natural beauty, cultural diversity, and for being one of the world's cleanest cities. Surrounded by mountains, the city is among Canada's densest and most ethnically diverse cities, aside for being the perfect place for outdoor enthusiasts and cosmopolitan adventurers alike, as it houses thriving art, theatre and music scenes.